In Today's Rental Housing Market, knowledge is power.
Success starts with training that provides you with the tools needed to be profitable. For most professionals, education and training is the path for career advancement.
Our educational program offerings are changing all the time to provide up to date information and relevant topics to industry professionals and independent owners, alike.
Visit our calendar to see our current offerings.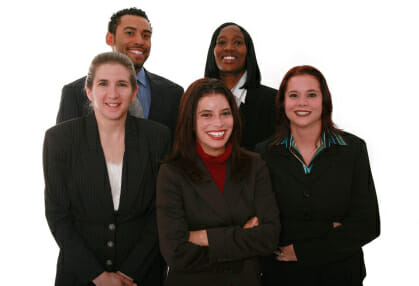 Managing Rental Housing
The MRH Educational Series (formerly MMAP) is designed to provide all rental housing owners and rental property managers with a comprehensive understanding of general rental management fundamentals.
Managers and owners in Southern Alameda County receive specific education on issues that affect their business. If you are part of today's volatile rental housing market, you know how important it is to remain informed and up-to-date on all issues that can affect the way you run your business.
California Certified Residential Manager (CCRM) Certification Training Program
CCRM provides excellent overall training in fair housing, maintenance, legal compliance, risk management and the life cycle of tenancy. Just as important, CCRM prepares candidates for the next level of professional training. Upon completion of the CCRM professional certification program you will have the skills necessary to efficiently and effectively manage rental property and be an asset to any employer.
Seminars and Networking Events
Legislative Grassroots Meetings
Meetings are held in just about every political district in RHA's membership territory. No one understands rental housing better than you do. That is why we provide "meet and greet" opportunities for our elected officials that expose them to real rental property owners/operators.
Leadership Lunch Seminars/Meetings
Are held throughout Southern Alameda County. You'll find Hot topics, good food and outstanding networking opportunities at every meeting!
Tenant Screening Seminars
Are you doing an effective job of Tenant Screening? Are you getting the most out of your Credit/UD Reports? What about Fair Housing Issues?
CBA presents special tenant-screening seminars for all RHA members. Get your questions answered and learn what is new in the world of credit and eviction reporting. Hone your tenant screening skills and review how to interpret credit and eviction reports.
This site is intended to provide general guidance to owners and operators of residential rental housing and is not intended, nor should it be considered, legal advice. Owners and property managers should consult their financial advisors and/or attorneys regarding specific issues that arise involving a tenancy or operations. Only a trained professional, familiar with the details of a specific situation, can provide adequate counsel on which to base individual business decisions.